Portugal Silver Coast Property
Welcome to Silver Coast Property.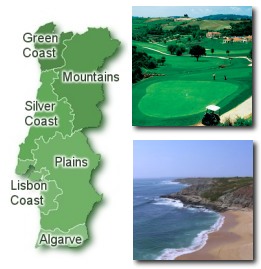 We specialise in the Silver Coast area of Portugal.
The Silver Coast region of Portugal has some incredible property bargains. The Portugal Silver Coast (Costa de Prata) region is stunningly beautiful with wide golden stretches of unmarked sand, turquoise sea and rolling countryside. You will find olive groves and luscious vineyards, with fantastic wines. The cost of living is a fraction of the Mediterranean hotspots such as the Algarve and the people are friendly and welcoming.

The opening up of this region by the A8 motorway from Lisbon means you can be sitting with a glass of wine in your hand within an hour's distance of the bright lights of Lisbon. Developments in the Silver Coast area are strictly governed and controlled by local regulations to ensure the beauty of the Silver Coast region is never spoiled.
Sights and Activities
The area is truly an unspoilt gem in the heartlands of Portugal, you can still drive for 15 minutes along the coast and find yourself a completely deserted stretch of beach or stroll through the many medieval and charming villages that abound. Everywhere you go you will find the people friendly and helpful. The Castled town of Obidos is contained within its original city walls and is described by many of the travel guides as one of the most picturesque medieval towns in Europe.
Investment in modern roads has made the countryside and villages accessible, so you can enjoy the tranquillity of the countryside or find watersports, golf, boating and hundreds of other leisure activities that are all in easy reach.
Golf and Golfing Property
Some of the best golf courses in the world are springing up around the Costa de Prata and virtually anywhere you should decide to buy will be in very easy reach of a great course. Try:
Praia d'el Rey (18 holes)
Bom Sucesso (18 holes)
Rio Maior's Golden Eagle (18 holes)
Torres Vedras Campo Real (18 holes)
Consolação (9 holes)
Porto Novo (9 holes)
Cultural Festivals
Events abound in the region throughout the whole year look out for:
Chocolate fair in Obidos (March)
Celebracoes da Semana Santa (Easter) in Obidos (March/April)
Torres carnival in Torres Vedras in (February)
Festival do Vinho in Bombarral (July)
Festas da Nossa Senhora da Boa Viagem in Peniche (1st Weekend August)
Montejunto festival in Cadaval (August)
Alenquer's Feira da Ascensao festivals in Sobral (September)
Festas e Feiras de Verão in Sobral de Monte Agraco (September)
You'll find your dream Silver Coast Property listed somewhere on our site, so take your time, enjoy browsing the properties and let us know if we can help in any way.

Can Connolly Property Development help you...?
© Copyright Silver Coast Property - www.Portugal-Silver-Coast.com